3D Virtual Tours for Estate Agents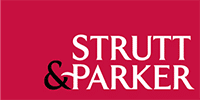 Matterport 3DVR brings us the opportunity to produce a physical space in very high quality VR. Creating a 360-degree model not only shows what a property looks like but also gives our clients a sense of volume and flow. It is a great way of connecting our clients to a property. Our agents travel worldwide with headsets loaded with properties from our residential and commercial businesses. VR models of the open-plan living spaces at Television Centre in White City, formally the home of the BBC, have given our potential buyers in Dubai first hand immersive experiences. VR is a great step forward in this rapidly moving sector, it allows us to enhance our personal service across all our offerings.
Imagineer's True 3D virtual property tours help buyers create an immediate, lasting emotional connection to properties because they can experience them as if they were really there.
Win more clients. Reach more buyers. Sell more homes.
Imagine yourself there.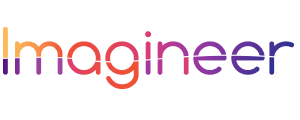 3D Floorplans
Full Colour 3D floorplans for brochures
Consumers get more discerning about their choices and sellers want to present their properties in the best light possible. Open houses are only a couple of hours a week, but when you have Matterport virtual reality, we can be open 24 hours a day, 7 days a week, 365 days a year.
Of homebuyers who use video in their search, 86 percent use it to research a particular community, and 70 percent use it to tour the inside of homes.
When homesellers see you'll be showcasing their property using 3D immersive technology, you'll be recognised as the preferred agent. Properties with True 3D™ tours receive 49% more qualified leads. (
Apartments.com
). You'll be ahead of the rest.
Arrange for an Imagineer to visit the property and agree all features to capture, including 360º exterior shots. The dollshouse view, floorplan and 3D walkthrough are provided as standard on all models. The complete scan is available within 24hrs of leaving the property and stored securely on cloud servers.
We send you an email containing an embed code of the 3D tour. This allows you to add the content into your existing website just as you would a YouTube or Vimeo video. We also provide external links to be used on Rightmove or Zoopla. 3D virtual tours can also be converted for viewing on VR headsets.