Apartments.com boosted on-page engagement by 300% by including 3D Showcase on their listing pages.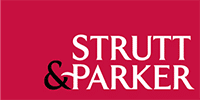 3DVR brings us the opportunity to produce a physical space in very high quality VR. Creating a 360-degree model not only shows what a property looks like but also gives our clients a sense of volume and flow. It is a great way of connecting our clients to a property. Our agents travel worldwide with headsets loaded with properties from our residential and commercial businesses. VR models of the open-plan living spaces at Television Centre in White City, formally the home of the BBC, have given our potential buyers in Dubai first hand immersive experiences. VR is a great step forward in this rapidly moving sector, it allows us to enhance our personal service across all our offerings.

Imagineer approached our brief with a difference which amazed our team. By introducing us to emerging technology such as drone mapping, aerial imagery, 3DVR and video casting they have injected real edge to our digital transformation programme across our offices.
Angus provided strong vision and action-oriented approach on all the Disney comms/media plans that he was tasked with. He provided originality, challenged our thinking and became a key part of our internal team.
The 3DVR BIM content created by Imagineer have much of our construction development. We look forward to building on our relationship.

Lets start Imagineering together!
Learn how Imagineer can help your business grow better.