Sell your building before you lay a brick.
Using artificial intelligence and 3D visualisation we can accelerate your sales and streamline project workflow by providing a real glimpse into the world you are building.
We can take you to places that don't exist yet.
Exterior landscaping modelling from Google Earth and drone images.
The challenge is trying to find seasonal nuances specific to Tinos island. Whilst the real image is summer we were aiming to present the development in April/May.
Seasonal variances are learnt and modelled.
Buyers expect reality before it is built.
Sunsets and sunrises are important to get right so buyers understand what it fells like sitting out next to the pool catching some rays or enjoying some sundowners.
Solar aspects must be accurate
Get up close and walk through numerous rooms in full 360º. The virtual tours we produce are almost mini websites in themselves. Project Tinos was developed in English and Chinese.
360º views

Image Gallery

Downloadable Brochure

Property Info
 This asset sits between an image and a cinemagraph creating an eye-catching effect across social media and digital channels.
By adding little motion effects to clouds, water movement and light we aim to add realism to un real places.
Used extensively to add movement to images and photographs.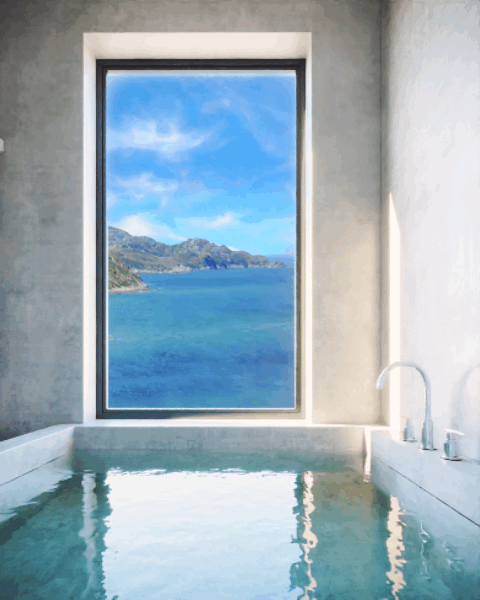 A fully landscaped birds-eye view of any angle, capturing the full footprint of the development
Using Google Earth we will create a close match of the natural environment surrounding the development,
Take your PDF to the next level, to get all the benefits of an online flipbook PDF: interactivity, more engagement, easy sharing and performance tracking.
And let's not forget about branding and collaboration, all wrapped up nicely in one flipbook software.
Shareable, trackable, downloadable.