Professional Virtual Staging
Virtual Staging is about presenting a property in the most appealing way to potential buyers, using realistic digital images of furniture placed into photos of your property.
About 5% – 10% of online real estate listings use virtual staging. 
90% cheaper than traditional home staging

24 – 48hr turnaround time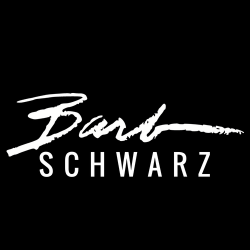 "The way you live in your home and the way you market and sell your home are two different things."
Barb Swarz
Staged homes sell for 8% more than non-staged homes, according to Rightmove.
Homes that are staged sell 75% faster than those that are not.
A FRACTION OF THE COST OF TRADITIONAL HOME STAGING
At nearly half the price of traditional staging it can be used for all types of property.
Make your property more appealing. It gets buyers through the door, so that the agents can do the rest.
CREATE EMOTIONAL CONNECTION
Staged properties help potential buyers to visualise themselves in the property.
A simple way of eliminating personal items and furniture of the pervious home owner.
GET YOUR ASKING PRICE OR MORE
The investment of staging in your home is much less than a price reduction on your home.
As soon as the dry-walls are up, or the occupants have moved out, we can scan the empty property and add furniture digitally. 
Furnished at the touch of a button
Does it really take 48 hours?
Yes. We have teams operating around the world operating, using best-in-class CGI and interior design packages to design and complete your images.
How do I brief you?
Call us on 01832 280 878 or send us an email. We will capture your requirement in a 'Virtual Staging' briefing document, confirm it with you and then get to work. Email your photos and requirements to hello@imagineerconsulting.io
What file-format should I submit?
We accept any image format; JPEG, PDF, TIFF. Please ensure there is enough aspect and space in the image to add the furniture you require.
Can I make any changes?
Yes of course. You have 1 design review before we send the completed image. 
What is your minimum order quantity?
You can order as many as you like. Some clients like different layouts for different types of customers; for example bachelor pad, or family.