Innovation in Sustainability: How 3D Technologies Can Help Architects
The challenge for any architect is to design buildings that are both visually appealing and sustainable. Thankfully, the recent development of 3D technologies has made it easier than ever to create accurate models of eco-friendly structures. Building information modelling (BIM) software, for example, allows users to input data about a proposed development's location, climate, materials, and other factors. This information can then be used to generate a realistic 3D model of the finished project. 3D visualization and virtual reality (VR) technologies can also be used to give potential clients an immersive preview of a green building. And if that wasn't enough, 3D printing can even be used to create full-scale prototypes of sustainable designs. In short, these innovative technologies are transforming the way architects approach sustainability. Thanks to 3D technology, it's now easier than ever to build a better world.
As the world becomes increasingly focused on sustainability, architects are under pressure to design buildings that minimize environmental impact. Unfortunately, traditional methods of architectural rendering often use techniques that are highly resource-intensive, making it difficult to create truly sustainable designs. However, recent advances in 3D technologies are beginning to change this. By using tools such as BIM and parametric modeling, architects can now create digital prototypes that use far less energy and resources than traditional methods. In addition, new visualization techniques such as VR and AR can help architects to communicate their designs more effectively, further reducing the need for physical resources. As these technologies continue to develop, it is becoming easier and easier for architects to create truly sustainable designs. And that's good news for the planet.
Visit some of the Key projects we have developed implementing 3D technologies for sustainable building.
Tinos – (Greece)
Thalassa (Cyprus)
1. BIM Achieves Sustainability Goals for Architectural Projects
With the rapid development of 3D technologies, enables architects and engineers now have powerful tools at their disposal to help realize their sustainability goals and green spaces during the construction process. Building Information Modeling (BIM Systems) software provides a comprehensive view of a project, allowing for more accurate assessment of materials and resource needs during the construction process. This can lead to achieving climate goals by reducing construction costs and waste, as well as a better overall understanding of the potential impact of a proposed design. Additionally, BIM-enabled generative design functions allow for the exploration of many different design options, helping to find the most efficient and sustainable solution possible. As we continue to face the challenges of climate change, it is clear that innovative thinking and cutting-edge technology will be essential in finding ways to build a more sustainable future.
3D technologies are playing an increasingly important role in the field of sustainability and end of life considerations. In recent years, a number of architects have begun to use 3D modeling tools like Revit and Dynamo to help them achieve their sustainability goals. These tools allow architects to create detailed 3D models of their projects, which can be used to assess a wide range of environmental factors. Additionally, the use of 3D technologies such as 3DS Max can help architects to identify potential areas for improvement in their designs. For instance, by using Revit and 3DS Max to produce solar aspects, architects can ensure that their buildings will receive the optimal amount of sunlight, which can help to reduce energy consumption. Similarly, the use of Dynamo can help architects to optimize the layout of their buildings in order to reduce the amount of material waste. In short, the use of 3D technologies is helping architects to create more sustainable buildings.
Finally, as the world becomes more awareness of the importance of sustainability, 3D technologies are becoming a critical tool and increasingly important in the architectural field. BIM tools like Revit and Insight let you assess the energy efficiency of a 3D sustainable design. You may do a performance study on your 3D model to determine what elements of the architectural idea can be enhanced to make it more eco-friendly. By doing so, you may create a project that is 100 percent green and reduce the building's ongoing maintenance costs. And in the perspective of your investors, it is still another worthwhile benefit. 3D technologies are not only limited to the assessment of energy efficiency. You may also use 3D models to predict how a proposed green design will affect the surrounding environment. Through computational simulations, architects can test a 3D model of their project in different environments virtually. By doing so, they can be sure that their design will not have negative consequences on the local ecosystem. 3DS Max and Dynamo are two such software that let you simulate different aspects of your 3D design. In this way, 3D technologies are playing an important role in making architects more innovative and sustainable in their approach.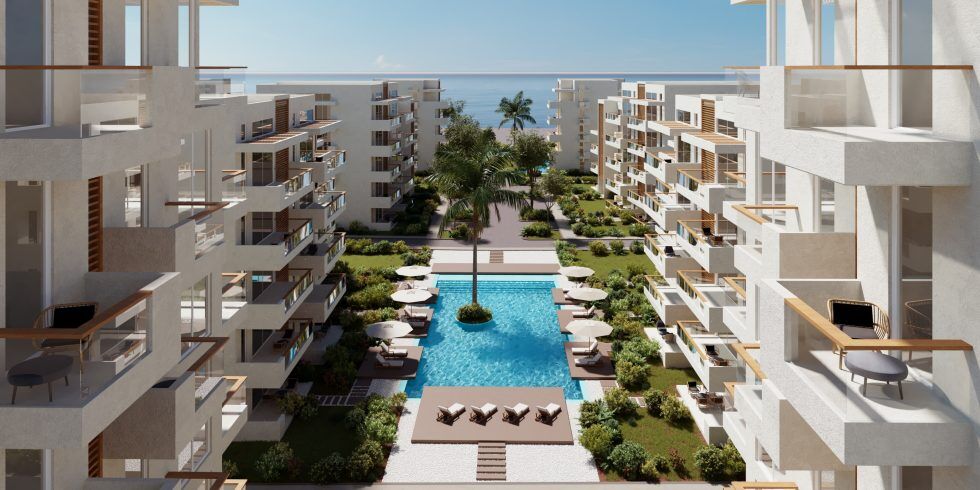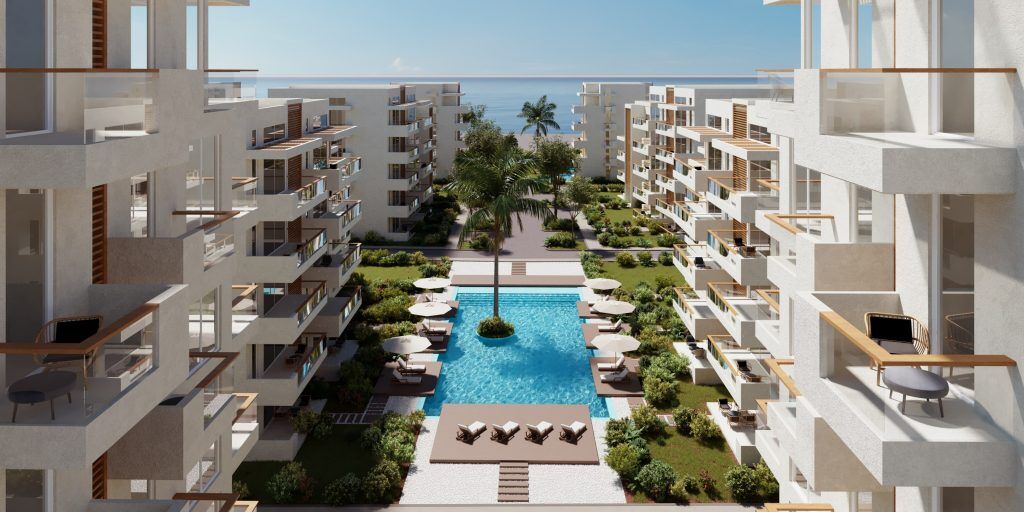 2. BIM-Based VR is An Ideal Storytelling and Presentation Tool
The ability to see BIM models in virtual reality is yet another fantastic feature of 3D technologies and provides massive new opportunities beyond just blueprints. It's a great way that enables engineers, marketers and architects to introduce projects to customers or investors, for starters. Since the building is still in the design stage, people can virtually experience it. Additionally, it enables a more immersive and collaborative workflow with your team members. Here's how it works. Your 3D model of a green building can be viewed and presented in a virtual reality environment using software like Enscape or Unity Reflect. You can also remotely share the view with other team members. Any of you can modify the 3D model in virtual reality in real time and view the changes immediately. This gives everyone a better sense of the project as a whole and helps to make more informed decisions.
In addition, another key functionality technology can be used to create virtual walkthroughs or fly-throughs of the building, which can be very helpful in marketing the project or gaining approval from regulatory bodies. Ultimately, 3D technologies are proving to be invaluable tools for architects who are striving to create sustainable buildings.

3. 3D Printed Building Components Can Save Time and Money
BIM-based 3D printing is a new application of this technology that is beginning to revolutionize the construction industry. BIM empower building design and structure professionals to supervise whole structure assets in a digital model. BIM-based 3D printing allows for the prefabrication of building components using a green building 3D model. This method enables the reduction of construction waste and material transit costs, as well as decreases maintenance costs and lengthens building lifespans.
Keeping building processes in 3D models and incorporate BIM will negate these risks.
Not only does this benefit building developers, but future homeowners gain from this method of implementing 3D sustainable design. BIM-based 3D printing is changing the way we build, making sustainable construction more efficient and affordable than ever before.
4. How to Present your Project Building Structure Using PhotoRealistic CG Models and Images
Pitching a sustainable, innovative idea to investors is no easy feat. How can you convince someone to put money into something that is untested and unproven? That's where 3D technologies come in. By creating detailed, photorealistic renderings and videos of your project, you can give potential investors a clear picture of what you are proposing. And because sustainability is all about reducing our impact on the environment, using CG models instead of physical ones can help to reduce your project's carbon footprint. In today's world, where sustainability is becoming increasingly important, 3D technologies can give you a critical edge in convincing others to support your vision.
Not only do 3D models provide a realistic view of a proposed project, but they also offer the opportunity to highlight its sustainable features. For example, a 3D rendering can show the rooftops primed with solar panels or the location of a green wall. This allows investors to see how your project incorporates sustainable practices and make an informed decision about whether to support it. In addition, 3D technology can be used to create fly-through animations and topography modeling that allow viewers to virtually experience your project and the surroundings. This is an especially powerful tool for showcasing sustainable elements that may be difficult to convey in static images, such as the flow of natural light throughout a space or the way air will circulate in a green building. By using 3D technologies, you can give investors a comprehensive view of your sustainable project and increase the chances of securing funding for it.
5. Green Building CGI Enables Presentation of Your Sustainable 3D model and Innovative Designs to a Building Owners and Worldwide Audience
Green buildings are designed to reduce the overall impact of the built environment on human health and the natural environment. Green building practices aim to improve employee productivity and health, reduce waste, conserve energy and water, and use less toxic materials. The use of computer-generated imagery (CGI) is one way that architects and engineers are able to communicate their innovative designs to a worldwide audience. CGI allows for the creation of photorealistic images and animations that can be used to present green building designs in a realistic and impactful way.
By using CGI, architects and engineers across the aec sector can show potential clients and investors how their designs will look and function in the real world. This technology is playing an increasingly important role in promoting sustainability in the built environment.
According to The U.S. Environmental Protection Agency | US EPA (EPA), green buildings can be designed to reduce the overall impact of the built environment on human health and the natural environment by. First Step:
Siting and structure design phase: selecting a location and orientation that minimize heat gain, sunlight glare, and wind exposure; using daylighting techniques; specifying low-emitting materials; controlling moisture intrusion; and providing views to the outdoors.
Operations and maintenance: reducing water pipes and consumption inside and outside the building; promoting recycling programs; using less toxic maintenance products; managing landscaping with an eye towards water conservation; maintaining indoor air quality at optimal levels; monitoring energy performance; and establishing a continuous commissioning program. Deconstruction: reusing or recycling building components and materials.
Visit some of the Key projects we have developed implementing 3D technologies for sustainable building.
Tinos – (Greece)
Thalassa (Cyprus)

Build 3D models for sustainable architecture
The planet has finally been transformed to recognise its significance for green. The climate modification issue has become the biggest problem of Earth, and acceptable sustainability within industries has the supreme importance. In terms of emissions from conservatory gases buildings account for approximately 40%. So sustainability building is a key element for a greener future. Sustainability architectural solutions can improve the climate targets. In other words, this provides the opportunity for cleaner air, creative work environments, and reducing waste disposed in landfills. The result is increased environmental protection.
Green Building 3D Model: How 3D Technologies Help Architects Follow Sustainability Trends?
Modern architectural practices tend to be heavily geared towards sustainability. This project combines energy saving with sustainable building materials, reducing waste and optimizing development spaces. Currently architectural designers can follow e.g. CAD and CAM technologies as they evolve. Using 3D Models for Sustainable Architecture The most sustainable architecture probable is via building that have been calculated to be smart, automated, and consider energy, water, and pollution consideration on their own. Each provides an integrated model of green construction to help develop and present sustainable design through various innovations. ArchiCGI continues to learn and implement new methods in architecture visualization to help our clients achieve their goals.
Building 3D models for sustainable architecture
Now people are starting the shift toward green energy. The global climate crisis is causing huge problems and adopting sustainable practices is vital. Buildings represent around 40 % of global greenhouse gas emissions. It makes sustainability architecture an important aspect in greener futures. Sustainable architecture is essential to the achievement of climate objectives. This provides cleaner air, productive workplace environments and reduces waste that ends up in landfills. The result will be more sustainability.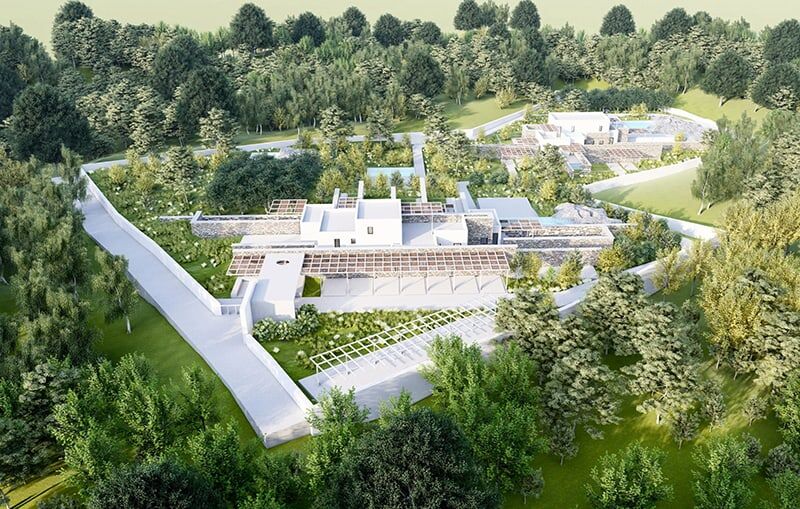 Conclusion Sustainable architecture
Conclusion Sustainable architecture is not just a trend, but it's a new wave in engineering, construction, and design that is undoubtedly here to stay. Building owners are recognizing the financial benefits of green buildings. Architecture and design firms are seeing customers demand sustainability as a core tenet. Construction firms
CGI is a powerful marketing tool for sharing such architectural designs with others who may wish to learn about or invest in sustainable buildings. Through detailed 3D renderings or animations, architects can show off their innovative sustainable designs to widest array of viewers possible, including interested customers, investors, or media outlets focused on sustainability advances in architecture. By displaying striking images or videos of their 3D sustainable designs, architects can help to grow their reputation as environmentally conscious professionals who are incorporating sustainability principles into their work. Additionally, because software advancements make it possible to generate realistic CGI images and videos relatively quickly and affordably compared to other marketing methods like photography or video production, architects can easily produce multiple variations of their designs to share with different audiences or for different purposes without incurring exorbitant costs. In this way, CGI provides a highly versatile marketing tool for architects striving to innovate in the field of sustainability.
Additionally, 3D rendering supports VR viewing, which gives people the chance to experience a building before it is even built. Most importantly, 3D rendering enables a more immersive and collaborative workflow, ensuring that all team members are always on the same page. This is a crucial tool for any architect looking to stay ahead of the curve in the ever-changing world of sustainability.
One promising area of innovation is the use of 3D technologies to create computer-generated images (CGI) of proposed buildings. This allows architects to not only experiment with radical new designs, but also to test how those designs would perform in real-world conditions. For example, by simulating the effects of sunlight on a building's facade, architects can determine whether a design is likely to produce unwanted shadow patterns or glares. By simulating the flow of traffic through a building, they can identify bottlenecks and other areas where space is being wasted. And by assessing a building's energy use, they can find ways to make it more efficient. In short, CGI provides a powerful tool for exploring the potential of sustainability in architecture.
Summary
3D technologies can help architects design sustainable buildings that reduce the overall impact of the built environment on human health and the natural environment. CGI is a powerful marketing tool for sharing such architectural designs with others who may wish to learn about or invest in sustainable buildings. Additionally, 3D rendering supports VR viewing, which gives people the chance to experience a building before it is even built. Most importantly, 3D rendering enables a more immersive and collaborative workflow, ensuring that all team members are always on the same page. This is a crucial tool for any architect looking to stay ahead of the curve in the ever-changing world of sustainability.
Visit some of the Key projects we have developed implementing 3D technologies for sustainable buildings"
Tinos – (Greece)
Thalassa (Cyprus)